Well Hello and Happy Friday!
Thank God for this long weekend right?
My kiddo's are super excited to have 3 days off, and so is Mama!
I wanted to show you a little hack I have been doing for a while around my house.
I've been making my own foam soap that smells just as good as the real stuff (Bath and Body).
At $6.50 a bottle that can really add up. The way I am going to show you, it will only cost 33 cents per bottle.
Heck ya, that's a huge difference.
If you don't already have some foaming soap bottles, then you can buy these at a dollar store.

The soap however that comes in it is almost scentless. It way to cheap.
But the bottle will come in handy so save it.
Then while you're out get some Suave fruit scented shampoos, like these.
They will run you about $1 to $1.50 depending on the size.
But the $1.50 ones will have more ounces, so you're only paying more for more shampoo, not less.
Then fill about 2/3 of the bottle with shampoo.
Then fill 3/4 of the bottle with water.
Get a lovely assistant to shake them up for you.
Once the bubbles have settled, add a just a little more shampoo to top it off and shake it up again.
And now I have yummy fruity smelling foam soap, for pennies.
Sshh don't tell my guests. I put this recipe back into the B&B bottles and they really never know the difference!
Also if the fruit smelling ones aren't your thing, they have plenty of scents to choose from.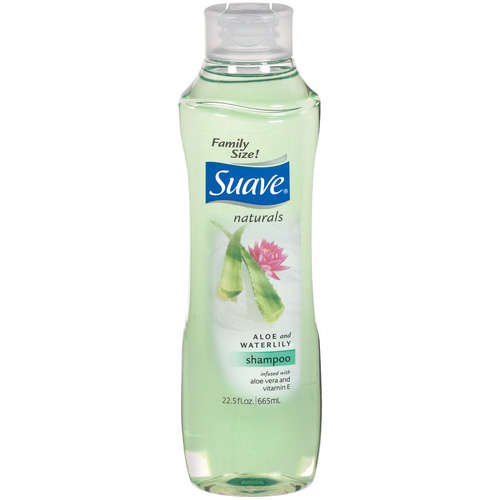 And Look out for these flavors for the holidays...
Thanks so much for tuning in!