Yep this week is Teacher's Appreciation WEEK! Here are 10 ideas you and your child can make or give to your teacher...
Not the best paint job, but keep in my 7 year old helped do them. Considering that, I think they turned out quite well!
We already had the ceramic tiles, however you can get them very cheaply like less than 50 cents per tile at Home Depot or Walmart.
Then we used these stencils, I already had those as well but you can get them at Walmart in their craft section.
You could also use photo's, which we intend on doing for our Mother's day presents for our Grandmothers.
We used regular craft/acrylic paint to stencil it on, then after it dried we put on a total of 3 decoupage layers to seal in the paint.
Then we cut 12 pieces of small black felt fabric. If you don't have this already you can buy the felt stick on's or buy a 39 cent sheet at Walmart. It also doesn't have to be black it can be any color, so if you have something like that you can cut up, then by all means do it and save money :)
The we tacked it down to the bottom of the coasters using tacky glue. Really any super glue or hot glue would work, this is what I use for a lot of stuff though, and it seems to be the easiest and quickest. Plus you can get it cheap :), always a plus.
Homemade Salsa
Really it can be anything homemade, we just happen to be masters of salsa making. Plus this was a gift for my son to bring to his teacher so we wanted to give something she would like but still had a masculine quality. We paired it with a bag of tortilla chips.
The jar is left over from some queso I believe, but we recycle around our house! The label was made on Print Works Paper, and just our regular ink jet printer. I have to say this label turned out too big and I am just to tired to redo it all. So it will do! But in the past we have made better labels for our hot sauce like this...
We made a new one since we knew the word Damn wasn't appropriate for school!
We put tack it down with decoupage and then layer 3 times on the top so it is water resistant.
Dollar Tree Coffee Mug with Hot Coffee
I thought about going and just getting Starbucks but you know I have 2 kids to buy teacher presents for. I also don't like Starbucks, and I hate the long lines in the morning. That's when I decided to just buy some disposable cups with lids and then I saw these. I was like Ohhh ya, Bingo.
I haven't done it yet, but I plan on cutting the teacher's names out and putting them on the cup. On Wednesday morning, I'll pop in some French Vanilla Cappacino Coffee into my Keurig and then I'll go with the kids to drop them off to their teachers. I think I might make a tag like this to go on them too!
These are only $1 of course duh, you see the ad above. The possibilities are endless with these. I think though I'll wait to use this idea till the last day of school teacher gift, fill it with come crystal light packets, and there ya go!
I love that you can buy the pots and the pens, and the flowers at the dollar store, they may even have the floral tape. This is not my photo, but links back to the blog it belongs to.
I also like this idea if you have the patience and extra money for painting on chalkboard paint...
Monogrammed letter of the teacher's last name.
I love, love this idea and hope to do it as one of our last day of school presents! Again not my idea, but you can click on her picture for a tutorial!
A jar full of tea!

I love tea, and don't know a whole lot of women who don't. Spruce up and old jar with some material and a printable tag!
Hop on over to TOMKAT Studio for tons of free printables!
8)
Plants
Isn't it cute? I love the simplicity of it. You can get the plant at Walmart, Home Depot, Lowes, and if your on budget like I always am, then head over to the good ole' Dollar tree for a holder for it!
Swedish Fish Candy
OMG, I love this one, so cheap too! Again, the dollar store is calling my name, and you can again get a free printable here at
eighteen25
.
and last but not least...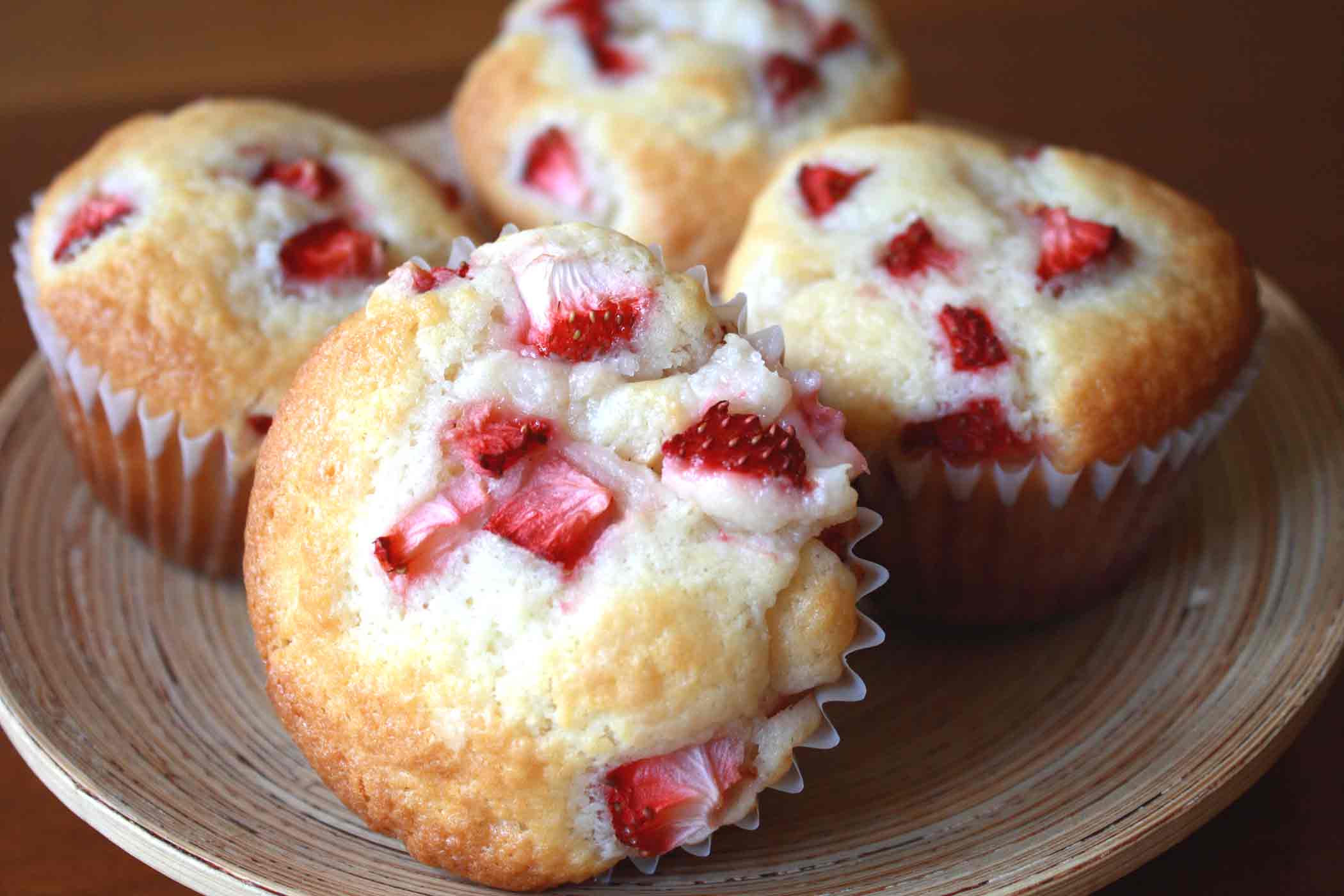 Yummy to my tummy muffins!
Don't those look to die for. It doesn't have to be that fancy, and you don't have to make yours from scratch. Heck if you burn water, then go and buy some from the bakery at your local grocery store. But for sure if you make them get some cup cake liners and when your done put them in a super cute container or box or even some tissue paper and then with maybe something like this kind of tag.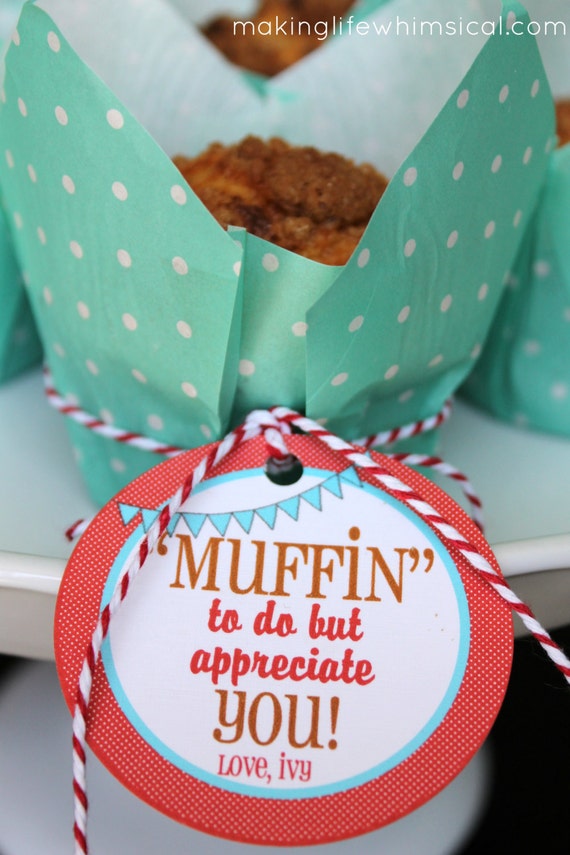 I couldn't find a freebie, so I may just make this on my own. But if you want to buy it, you can from
Making Life Whimsical
on Etsy.
This year I lucked out and our last day of teacher appreciation week is on Field Day! So this will be perfect for our teachers that need to get their energy up with some breakfast muffins. I might have to do the coffee thing again too, or maybe milk, hmmm.
Thanks for tuning in Hope I gave you some great ideas for Teacher Appreciation Week!